Shopping Cart
Your Cart is Empty
Thank you for your business!
You should be receiving an order confirmation from Paypal shortly.
Exit Shopping Cart
Planning Your Dream Wedding Just Got Easier!!
April's Bridal Tour is Coming To A City Near You!!
9:30 Club - Washington D.C.
Radio City Music Hall - NYC
The Filmore - San Francisco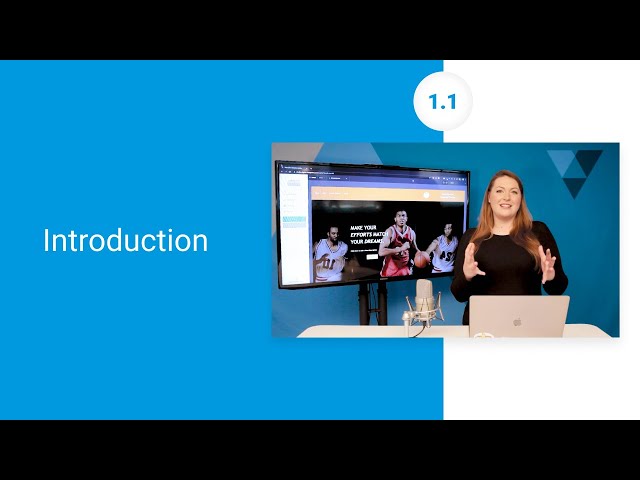 Welcome To April's Bridal Tour!!
I'm Super Excited That You've Decided To Join Us At The Bridal Tour!! We Have Tons Of Information To Share With You!! & Lot's of Fun Activities To Highlight The Event Of The Year!! Here With us During These Two Days You'll Get Tools, and Strategies That will Make Your Wedding Planning a lot Simpler.
Meet The Creative Entrepreneur, Author, Host,and Founder Behind April's Bridal Tour!! Success & Business Coach, Wedding Coach, Dr. April Burns
From Hollywood Most Sought after Celebrity Bridal, Lifestyle & Style Expert, Wedding Coach, Success Coach & Mentor to Many. April has made her mark on the entertainment, Speaking, Fashion and wedding industry.. She's also one of the world's most known and recognized spiritual leaders and speakers. She's an advocate for abuse against women and children nation wide. She's the founder of April Casey heart felt Charity foundation for battered and abused women and children named after her daughter who was a victim of child abuse violence. Dr. April Burns is a master of reinvention & manifestation in business and life. Passionate and dedicated to helping you achieve your wildest wedding and business dreams using her signature Success, Wedding and Business Tools and strategies. With several wealthy business owners as clients, she has proven to be a well respected sought after renowned expert on planning a successful wedding or event and on building a successful business that you've always wanted.
AS SEEN ON: CBS, FOX, NBC, & Several Media Outlets!!
Celebrity Bridal,& Style Expert April, Shares her Wealth of Wedding Knowledge & Gifts!! From HOLLYWOOD & Abroad!
Stop The Confusion When You Register For Our Bridal TOUR Today!!
SEATS FILL UP FAST!! THAT'S WHY SEATING IS LIMITED. REGISTER BELOW!!.
Best Package Offer-SOLD OUT
Gift Bag--Here's hotel info Radison hotel Dallas Texas
Best for general Up keep-SOLD OUT
Gift Bag-Here's hotel info western hotel in Lakeland florida
Best for the Biz Pro-SOLD OUT
Gift Bag--Here's hotel info Hilton Hotel in Atlanta
Bring a Spouse or Friend!
REGISTER TODAY, and Bring a guest For Just $45!! To Help You Get The Absolute Most From Your Day! (Yes, REALLY!!) YOU CAN BRING A GUEST FOR $45 ( FOR A LIMITED TIME) HERE;S WHY...I want you to bring a friend, spouse, colleague or family member as your guest. Sharing this Amazing experience with people who love and support you the most during this Exciting Time!!can be extremely critical and comforting to you as you plan for your BIG DAY!!Total For two just $145!! PICK ANY CITY!!
Here's Peek at what You Learn:
HERE'S A RANGE OF TOPICS INCLUDED:
We'll discuss bridal shopping tips, appointments and how to book your style & dress fitting..
We'll discuss how to ask the right vendor questions and how important it, is to look at contracts carefully....
We'll discuss the many ways to SAVE BIG BUCKS!! and how to stay on track with your wedding budget..
We'll discuss the overall wedding planning or Co-planning process with you and the Co-wedding coach...and how contracts, paperwork will be your friend.
Past Bridal Event Pictures!!
Following highly successful events and tours in Dublin, Dubai, New York, L.A. Florida and abroad April burns weddings and events is bringing the bridal tour to every bride worldwide!! ''The purpose of the tour is to inspire, support, encourage, and give practical advice to brides to be, says April burns and Jonathan Mitchell who will at times be one of our top speakers at the event. April along with several other leading experts are some of the world's leading experts in the business of building a wedding business. April has spoken for years at several many international and national wedding conferences including Jamaica, London and more. The event as always is tailored towards wedding venues, suppliers, and experts looking to connect with the happy couples. It will also be a great networking opportunity. Why should you attend? Why should you be here? Don't take our word for it. Listen to guest experts, speakers, top professionals, and event coordinators, and attendees, just like you, and what they had to say after attending our bridal tours:
Testimonial: Tom and Carolyn hill.
I attended the wedding and event bridal tour and was surely delighted to be able to come away full of new wonderful ideas, it was very inspirational. Speakers, experts, were very engaging and full of great advice. I highly recommend going to see these guys in total action, you will not be disappointed.
Come be changed and never the same. Come learn the money saving secrets, come learn proper planning, come see all the luxury décor and learn wonderful idea's come with your cup empty so our experts can pour into you, the tools, and strategies you'll need for planning your Big Day!! This bridal tour is like no other!! Come learn and connect to vendors and more.
I want to share how helpful your goal cards are. I had been asking God to send me, a bit of help. With April, as our coach the planning got a little less stressful.
Director & Consultant at Deshaynior's Bridal.
During our one-one-one we created my new worksheet, budget sheet, and a clear strategy for planning and appointment settings. Thanks April.
Sale Marketer & Event Planner
My wedding planning became a lot less stressful with April, as my wedding coach. She guided me every step of the way. ensuring I stayed on course.
Grace Events and consulting
We love hearing from you, let us know what's on your mind and answer any questions you may have!! You're info is always private.
/